We had a great Time at the Kansas City Renaissance Festival , Phantom's Feaste "Bordello of Blood". My husband Gan REALLY loved it!! Lots of Cleavage and Vampires! Enjoy the photos!!
The Vampires welcome us!!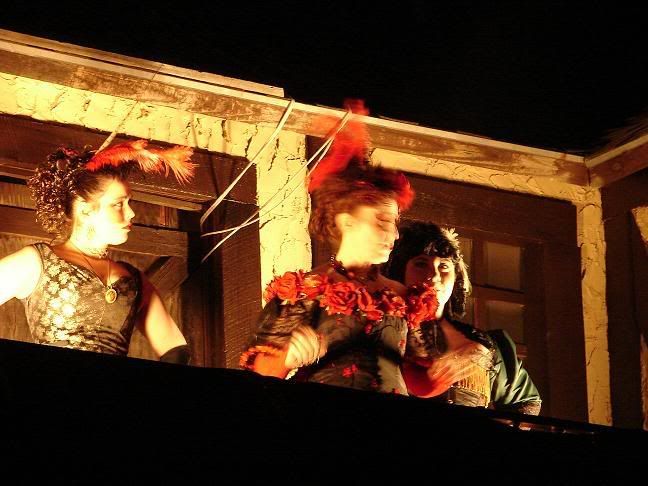 Inside the Bordello. The violin player walks around playing a haunted tune. They have slaves for blood!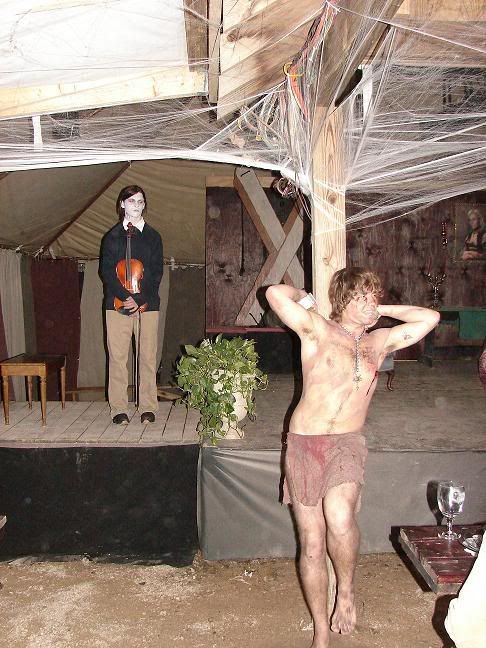 The Vamps look for fresh meat!!!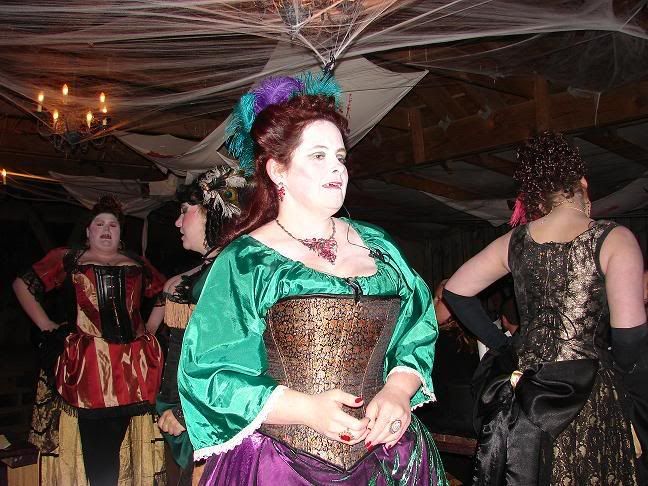 Time for dinner and the play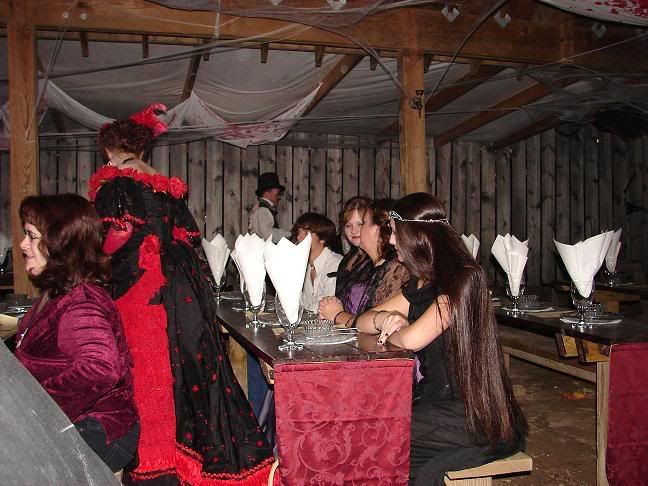 One Vamp looks at Gan!!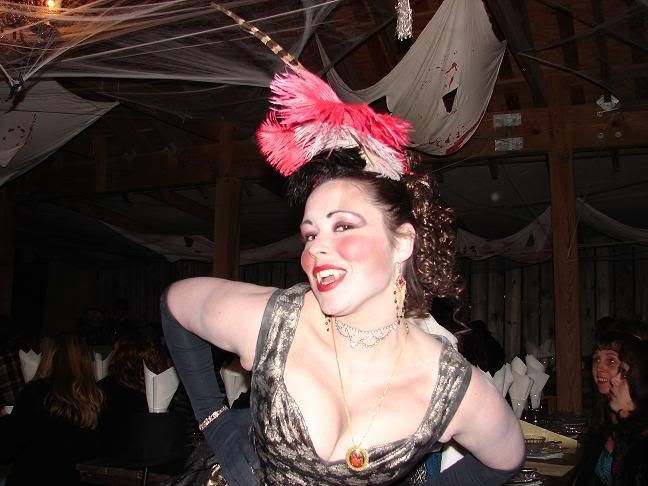 The Head Vampire LIKES Gan!!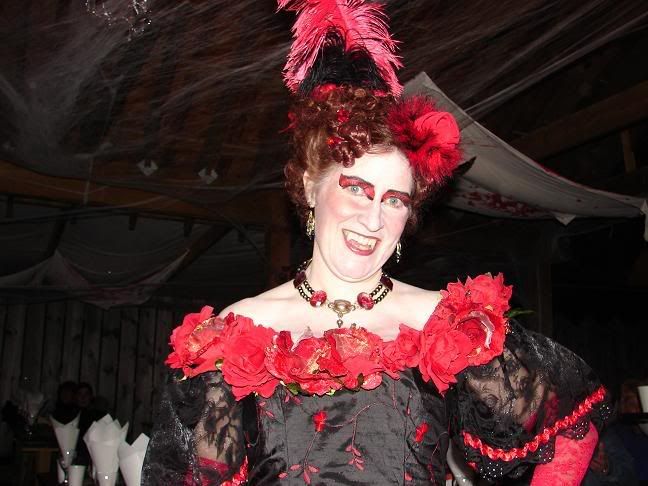 She REALLY LIKES GAN!!!! She gave Gan a HUGE Hickey!! LOL!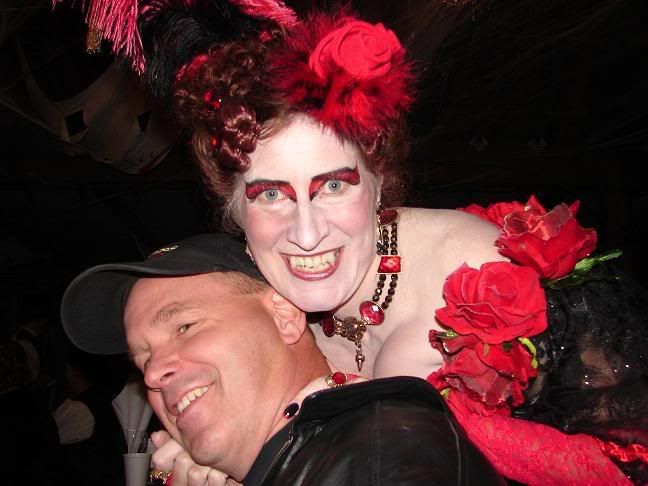 Happy Halloween!!
Patty